Your eyebrows are one of the first things that people notice about you.
Don't believe me?
Meet someone with extremely bushy or with almost nonexistent brows. These are the very first things you will notice about them.
Your eyebrows make your face prominent.
Gone are the days when thin, pencil-like eyebrows were ruling the fashion industry, or was even in-style among the fashion enthusiast.
However, as trends changes, priorities of people also change.
With the passage of time, pencil thin brows became outdated and boring, thick and bold eyebrows became a hot trend.
From celebrities to models and even your everyday man and woman, all you can see nowadays are strong and bold eyebrows. At least that is the idea.
They are actually cool though. In fact, thick eyebrows add to your looks and make you look naturally gorgeous with pop, in comparison; pencil-thin eyebrows make you appear out of style and old fashioned..
Which brings us to our next question, so how do we grow our eyebrows? Or what are the natural remedies to cure thinning eyebrows?
Well, to be honest, the process of growing thick line of hair just above your eyes is a long-term process.
In this article, we'll be covering some of the most frequently asked questions related to thinning eyebrows or eyebrow growth.
With all the confusions answered, we will also recommend the best all-natural products for growing thicker brows like Eyebrow Growth Oil and Eyebrow Growth Balm.
Grow thick, full brows and lashes and save $10 with Beard and Company's Eyebrow Growth Kit, only $39.99
10 Questions About Growing Eyebrows
1. Why Do Eyebrows Thin With Age?
Age is a contributing factor in thinning of eyebrows. It is a fact that you are going to lose your beauty with the advancement of your age. Famous dermatologist Doctor Segal from American Academy of Dermatology directly relates the age factor with the sparse growth of eyebrows.
According to him, "the aging of hair follicles can result in thin eyebrows or eyebrows with sparse growth".
That being said, hormones can also play their role in thinning the hair present just above your eye area.
However, age is not the only factor playing its role here. The way you keep your diet can also affect the growth of brows on your face. A diet without nutrition is just too bad for your eyebrows in this regard.
2. Will Eyebrows Grow Back if Shaved?
The simple answer to this question is, yes. Shaving eyebrows seem like a cheap alternative to growing a thick line of hair on your face; however, it is not as effective as one might think. There could be many factors involved due to which a person can shave his/her eyebrows. But the pure fact remains that shaving hair will not help it grow any faster or better.
However, now that you have shaved your eyebrows completely of your face, you will look pretty weird for sure. Why is that? Eyebrows actually make the structure of your face, and with them shaved off you will draw more attention and even with eyebrow pencils it won't look the same. Plus it won't help growth.
Well, eyebrows can take a lot of time to grow back. A rough estimate is that of almost 8-16 weeks. During this time period, you should let them grow no matter if they are properly settled or not.
One thing you should keep in mind before you shave your eyebrows is they are going to be messy. Yeah, they will take time and it may not grow evenly.
On the other hand, forget the idea that they will thick longer just because you have shaved them.
3. Will Eyebrows Grow Back After Plucking?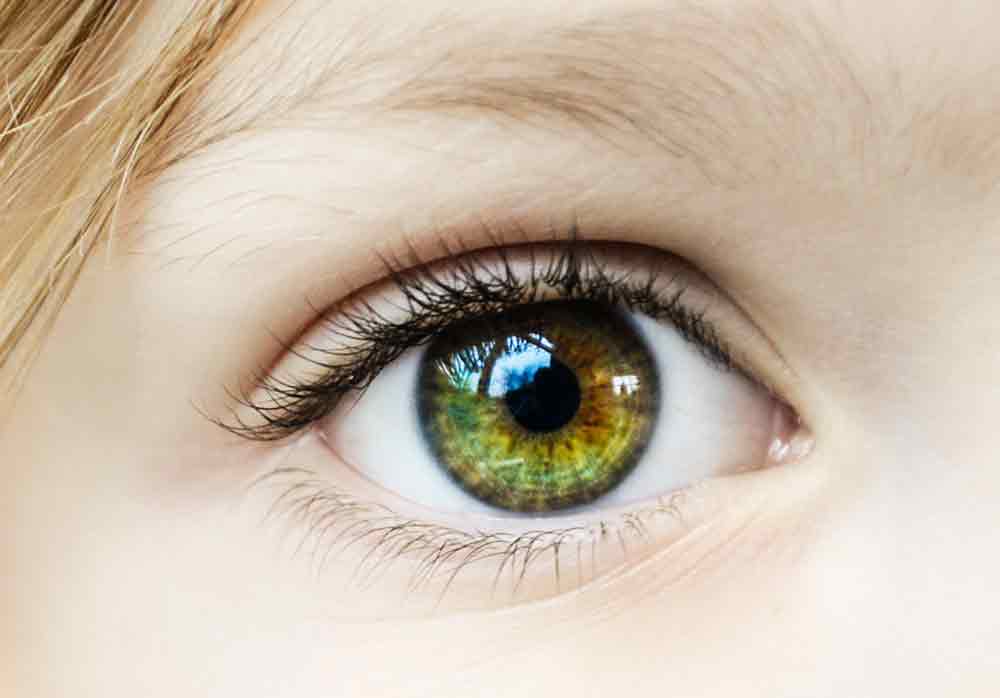 Quirky eyebrow trends are a hot trend these days.
Check out current trends on Instagram, and you will come across this trend, too.
This can be achieved through plucking and tweezing and it's just hard to resist when it comes to plucking their brows and tweaking them in their desired style in order to appear chic and trendy.
Eyebrows can grow back easily in a month or two with normal plucking.
In addition, over-plucking will not stop growth completely. According to a research study carried out at the American Academy of Dermatology, a healthy young adult might take only 56 days to grow back the eyebrows. In fact, even if you have tweezed them to a thin line, they will still have the ability to grow back.
However, certain factors such as excessive plucking, applying harmful skincare treatments or rubbing eyebrows more often can cause issues for you.
Eyebrow growth is directly associated with proper care and if you are not doing so then you at a greater risk of losing thick and prominent brows in a short period of time.
4. How Do Eyebrows Look After Microblading?
Generally, they look like they are shaped perfectly.
Microblading also known as micro-stroking or 3D brow feather touch is a procedure to improve your thin hairline present above your eyes. The procedure is done in order to guarantee perfectly shaped brows.
5. What is the best part about Microblading?
The best thing about this technique is that it will give you a complete control over how you want your eyebrows to turn out to be which will result in flawless and realistic looking eyebrows.
How long does it last?
Basically, the time frame for microblading is from 12-18 months which is surely a lot of time.
6. How does Microblading work?
The process of Microblading involves cutting down your skin surrounding your eyebrows and implanting new pigments in the cuts. It is performed by a trained technician only. On the other hand, you have to take many precautionary measures where dermatologists recommend you not touching the sensitive area more often. They also prescribe to avoid letting the affected area wet for as long as 10 days.
Microblading surely is an answer to those looking forward to have thicker without having any mechanical errors done in case of working with a machine. It's also least painful and hence in demand.
With Microblading, your eyebrows will look prettier, thicker, stronger, and more beautiful than ever before.
7. Will Eyebrows Grow Back After Chemo?
Chemotherapy can result in hair loss from different parts of the body. Patients of chemo may lose the hair on their heads, eyelashes, and eyebrows. Now the question here arises that does chemotherapy affects the growth of eyebrows? Yes, it affects a lot.
However, there are a very small proportion of people who aren't able to regrow the hair they have lost as a result of chemotherapy. So as far as your eyebrows are concerned, they will grow back right after you come to enjoy a normal and healthy lifestyle.
8. Can Eyebrows Change Color?
Eyebrows can't change their color all of a sudden, except if you dye them of course. However, eyebrows tend to change their texture as you grow old.
They may even get grey, but for that to happen, it will take a lot of time. Aging is a phenomenon which may cause your eyebrows' color to change.
However, the brows can't naturally change color all at once. If you want you can dye your hair, but I would highly recommend you to try dying only if you are pretty confident about trying out a new color on your brows, otherwise it's a risky business.
The results will be prolonged and you can enjoy a unique color of your eyebrows for a long time.
9. How to Grow Eyebrows Back?
Eyebrows can get thinner or less prominent if you don't take out time for your health, maintain yourself and eat healthy food.
In case your eyebrows have been over-plucked or they are becoming thinner day by day, then a serum that grows thicker brow and lash hairs is your best bet.
10. Does Eyebrow Growth Serum Work?
Yes. Beard and Company's Eyebrow Growth Kit includes an all-natural oil and balm set that's formulated to inject vitamins and minerals into your follicles and skin that encourage faster, thicker brow growth while smoothing wrinkles and hydrating dry skin.
Ingredients in Beard and Company's Eyebrow Growth Oil and Balm that Make Your Brows Grow Faster and Thicker
MCT Oil (fractionated coconut oil)
MCT Oil is basically coconut oil, but with advanced treatment. It has many benefits for your skin and especially for your eyebrows. MCT oil, in fact, consists of caproic acid, and lauric acid, all of which take part in removing fungal diseases from the skin.
It also keeps the eyebrows moisturized and away from any fungal infection.
Medium-Chain-Triglyceride oil contains the most digestible triglyceride chain we can derive, provides awesome nutrients and soaks in the skin better making it the perfect vehicle for our eyebrow growth oil. Unlike solid coconut oil, MCT oil does not clog pores or cause breakouts.
MCT, or medium chain triglycerides, are a type of fat that's been used for decades by athletes to increase their musicle mass and decrease body fat.
MCT oil consists of caproic acid, caprylic acid, capric acid, and lauric acid which have been shown to treat fungal conditions, dry skin, and even improve cognitive functions.
It has a fast absorption rate which makes it a perfect carrier for our eyebrow growth serum.
It's antiviral and anti fungal due to its medium chain fatty acids.
It hydrates dry, flaky skin and prevents dandruff.
It's more concentrated than coconut oil.
Castor Oil
Using castor oil for thick and beautiful eyebrows is one of the most oldest and effective hair growth remedies.
Castor oil is enriched with vitamins, antioxidants, proteins, and fatty acids. With so many nutritional properties, castor oil directly enhances the growth of hair follicles.
If you want your eyebrows to never get thin, you should make a habit of applying an eyebrow growth oil that contains castor oil on your brows each day.
Castor oil consists of up to 90% ricinoleic fatty acids.
Ricinoleic acids have been proven to increase the volume and thickness of your eyebrow hairs while preventing further thinning or hair fall.
Castor is scientifically proven to prevent hair loss and activate growth in dormant hair follicles.
It stimulates blood circulation in skin and encourages new brow growth.
It has a high absorption rate.
Proven to thicken eyebrows.
Deeply moisturizes skin without clogging pores.
The use of rosemary oil has shown many benefits especially to regrow the eyebrows back. Sometimes, thinning of eyebrows may be caused by a weak immune system or nutritional deficiency. Rosemary oil can protect the hair follicles by completing their nutritional needs.
Strengthens circulation which is essential to all types of hair growth and makes it a perfect hair loss restorative.
Helps prevent premature greying of the hair.
Rosemary oil has been proven to increase hair growth just as effectively as minoxidil during the 6 month mark. The same study was shown to relieve dry skin and itchy scalps more effectively than Rogaine.
Rosemary has also been shown to help people with alopecia successfully regrow their hair.
Thyme Oil
Thyme Oil has also been proven beneficial to recover the thinning eyebrows. It has got many antiseptic properties that can keep your eyebrows protected from different diseases. Not only that, but thyme oil also promotes blood circulation. Hence, it nourishes the growth of hair follicles. As a result, your eyebrows will start regaining their charm.
Prevents hair loss and fall by increasing blood flow to the skin.
Antimicrobial properties prevents bacteria and common skin issues from occurring.
Lavender Oil
The use of lavender oil on your eyebrows will keep them protected for a long period of time. Lavender oil has been proved to stimulate hair growth in the human body. It also has got antimicrobial properties so as to protect the skin hair from harmful fungal and microbial diseases.
Proven to grow hair faster and thicker than normal.
Has been shown to help with issues like thinning hair and alopecia.
Prevents flaky skin and dandruff due to its antimicrobial properties.
Reduces inflammation.
Helps to heal burns faster.
Geranium Oil
Geranium Oil is an ancient remedy and is dated back to Egyptians who used it for beautiful and radiant skin.
It has many benefits related to hair growth. The oil has got hormone balancing properties. It also helps in removing anxiety and stress that may cause eyebrows hair loss.
Eliminates dead skin cells, leaving skin fresh and your complexion looking radiant.
Has astringent properties which treat acne and tightens skin, reducing the signs of aging.
Promotes hair growth by nourishing the skin and balancing your natural sebum and oil productions.
Increases collagen production which enhances skin's elasticity. This makes it perfect for fading scars, unwanted blemishes, spots, and stretch marks.
Tea Tree Oil
Tea Tree Oil is famous for its antifungal and antibacterial properties. Due to these properties, the oil can unclog the pores in order to stimulate the hair follicle growth, especially in your eyebrows.
Treats many common skin issues from athlete's foot to head lice.
Prevents breakouts.
Vitamin E
Vitamin E is an essential vitamin and is known for stimulating eyebrows growth. It has got essential nutrients along with antioxidants which help the eyebrows to get thicker and stronger at the same time.
Almond Oil
Almond oil is also known for regrowing the thin eyebrows. It has additional nutritional properties that might help you to get thicker and stronger hairline above your eyes.
Shea Butter
Shea butter has also been known for many benefits to improve the growth of eyebrow hairs. It keeps the hair follicles moisturized and makes sure that they are getting enough nutrition to grow with full zeal.
Where shea butter holds its power is where oil never can. Shea coats hair follicles and provides them with insane nutrients and hydration. This has the ability to make your hairs appear fuller and thicker even the first use. It provides instant volume.
Oleic, stearic, palmitic, and linolenic acids acids along with vitamins A, E, and F make shea butter the perfect moisturizer for softening skin.
Offers natural UV protection (SPF ~6).
Increases skin's natural collagen production.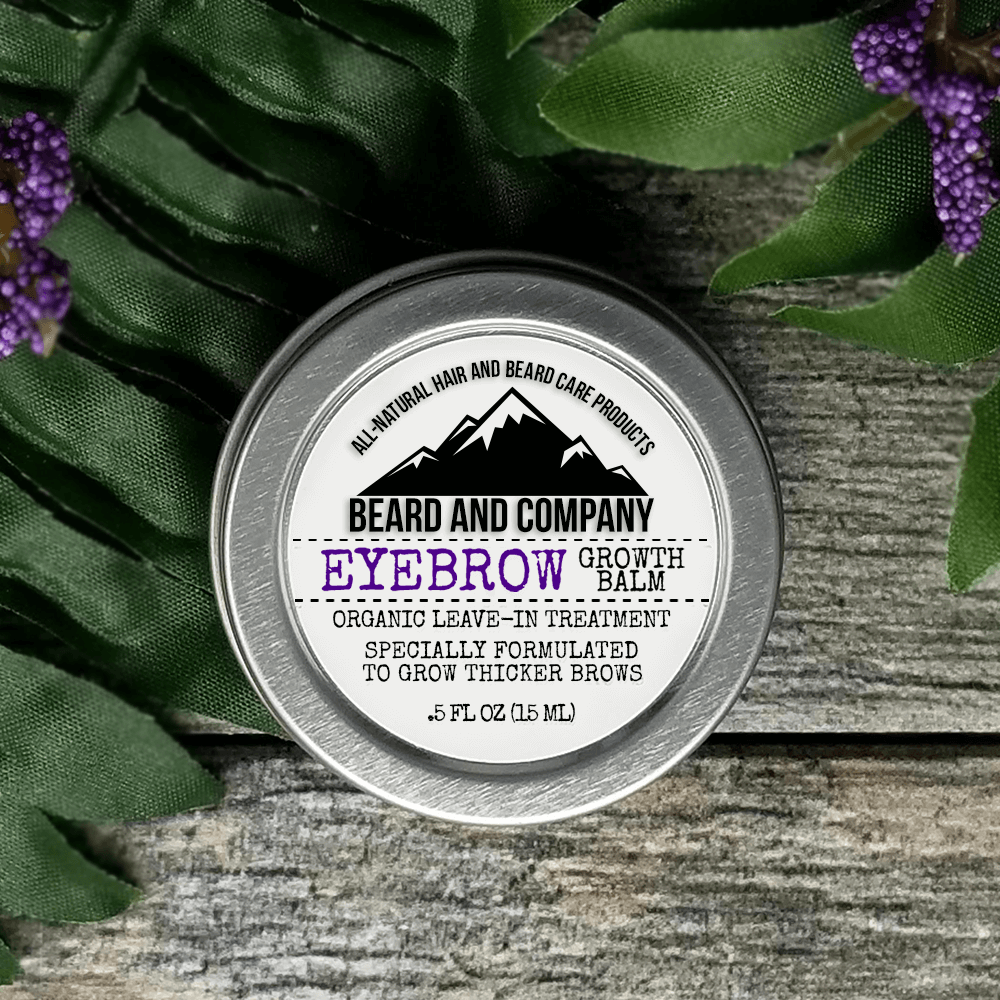 Conclusion
With the current knowledge about vitamins and nutrients that's available today, it's not very difficult to make your brows look thicker and longer just by using the right product.
For thick, lustrous eyebrows and lashes, be sure to check out Beard and Company's all-natural Eyebrow Growth Kit.
Recent Posts
Growing a beard is no funny business but once you have those luscious locks of lovely facial hair …

Can you believe it's autumn already? Before you know it, the leaves will turn shades of yellow …

There is a time and place for everything and that is also the case with beard care products. Actu …