Description
All-Natural Eyebrow Growth Oil
Beard and Company's all-natural Eyebrow Growth Oil is formulated with premium organic ingredients that regrow over-plucked and over-trimmed eyebrows.
Featured ingredients: rosemary oil, thyme oil, lavender oil, geranium oil, liquid coconut oil, tea tree oil, vitamin E
Perfect for sensitive skin
Stimulates hair follicles
Promotes thicker brow growth
Unscrew cap and roll a light covering on your brows.
Use daily after showering or overnight.
Use for at least 30 days to grow thicker eyebrows.
Best results can be seen after 90 days because eyebrows are the slowest growing hairs on the human body.
"I tried another brow enhancing serum but didn't care for the oily feeling. This serum feels really nice when it's on and it absorbs fast so I don't have to leave home with wet eyebrows. My brows are already growing in after using it for just a week. thanks!"
- Olivia
5 JULY 2018
"I've had thin eyebrows for a while now. I have been attempting to grow them back for over a year. Over plucking and waxing had left me with wire like patchy eyebrows. After ONE WEEK of using this my eyebrows are softer and some of my bald patches have grown in!! I can see more growth on the way. This stuff is amazing! Would suggest to anyone with eyebrow growth/softness problems."
- Jaimie
21 APRIL 2018
"My eyebrows are naturally very thin so I have to pretty much draw them on every day with a brow pencil. I saw this eyebrow growth serum on Pinterest and was interested so I did a little research on Beard and Company and was happy to see that they are an independently owned American business operated by a married couple. Since I try to support American businesses when possible, I went ahead and ordered an eyebrow growth serum for myself and a growth serum for my husband's beard. We got our order crazy fast and was really impressed by the products. My husband's beard has never felt better and my eyebrows are coming in a little thicker after using the serum for a couple of weeks. We'll be back to order more beard stuff for sure. Thank you."
- Caroline
8 JANUARY 2017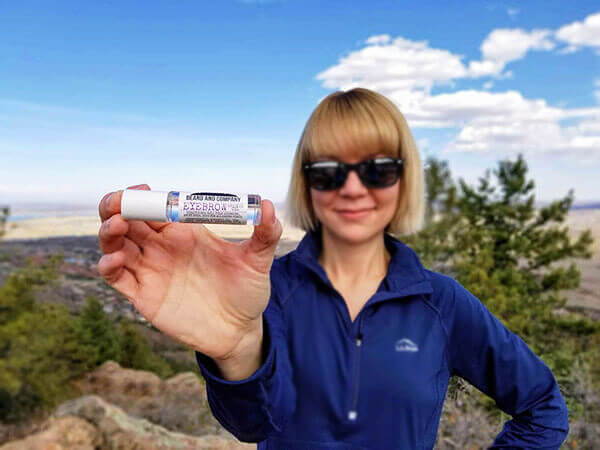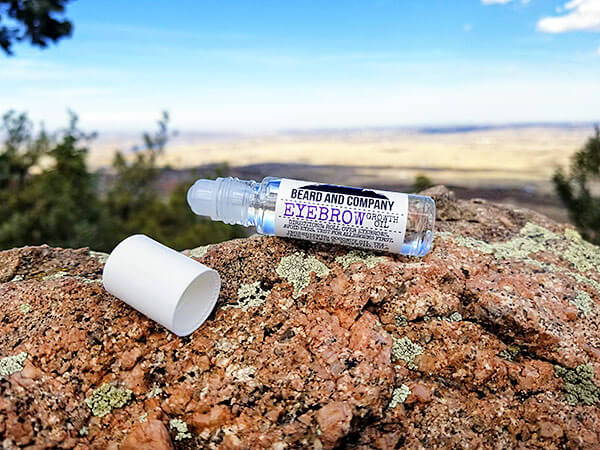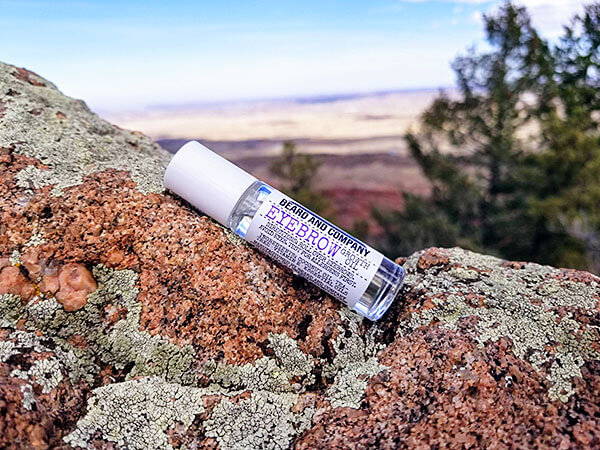 Beard and Company's products are formulated with premium organic essential oils, coconut oil, shea butters, and beeswax sourced from our trusted partners here in the USA. Our shampoos and conditioners are certified organic and are free of sulfates and parabens.
Our eyegrow growth oil is formulated with natural ingredients proven to increase growth such as liquid coconut oil (MCT oil), tea tree, geranium, lavender, and premium essential oils. Our proven essential oil blend stimulates growth and gets absorbed quickly into the skin and follicles.
Our products are handmade to ensure the freshest quality and usually ship within 24 hours of purchase via USPS with tracking for orders in the United States and USPS Priority Mail International for orders outside the U.S.
Beard and Company is protected with the highest 256-bit encryption to keep communications between your browser and our servers private and secure. We do not store your credit card information.
No-worries guarantee and refund policy.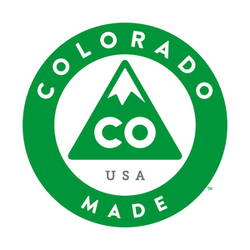 Founded in 2014, Beard and Company is a family-owned and operated company located in beautiful Centennial, Colorado.
View All
Close
103 Reviews
Great for my overplucked and thin eyebrows

I have been using this for months because it's the only all natural product that I trust that actually works. My brows were overplucked for years and they do have enough life in them yet thanks to Beard and Company. The coconut oil is liquid and soaks in very well.

Five stars

Awesome product for growing eyelashes and eyebrows

After wearing lash extensions for years and damaging my own natural lashes, I decided to go natural and grow my lashes longer. I apply the oil liberally to my eyebrows and then apply some to my finger. I close my eyes and then gently rub it along my eyelashes.
After just two weeks, my lashes are already looking longer and healthier plus my brows are looking thicker too.

Works great! This time I'm buying the kit that comes with the eyebrow growth balm and oil.

Just been using it for a week so it's too early to tell but it feels really nice and has a light pleasant scent.

Five stars

So far I am loving this product. Thank you Beard and Company!

I've tried other eyebrow growth serums but wasn't impressed with my results. Beard and Company's eyebrow oil had so many great reviews, I figured I'd try it out. It's awesome! I've noticed new brow growth after about two weeks.

Order arrived fast. I haven't used the product yet but it looks perfect.

As someone with light blonde hair and eyebrows, I have been using this product for two and a half months and have experienced positive results. I understand it takes awhile to really regrow eyebrows but I feel that using Beard and Company's eyebrow growth oil is speeding up the process a little faster and is keeping the hairs themselves very soft and moisturized. Would buy again for sure.

Five stars

Nice glass bottle and it really makes a difference in my brow health.

I've had the worst eyebrows for ever. Been plucking them for years but now the style are thicker brows which I think so much sexier. The only problem is that my brows need a huge boost to get growing properly. I love Beard and Company's eyegrow growth oil because I know that the oils they are using really do work for growth. A+!
View All
Close