Description
Beard and Company's Eyebrow Growth Balm is a leave-in treatment that's formulated with premium organic ingredients that regrow over-plucked eyebrows and encourage thicker brow growth.
Featured ingredients: shea butter, beeswax, almond oil, castor oil, jojoba oil, rosemary, thyme, lavender, geranium, tea tree, vitamin E
Moisturizes the skin underneath your brows
Sulfate-free and paraben-free
Deeply moisturizing and great for day and overnight use
Perfect for sensitive skin
Encourages thicker brow growth
Scoop small amount with fingertips and apply to eyebrows.
"Never knew this was a thing! My eyebrows are pencil thin but as of late they have been thick and lucious. It only took about 2 full weeks of using this daily. The consistency is great, it's really soft. There is a light hold too which is nice to help manouver the longer hairs around to make them look thicker. Pinterest has been showing me these for a while and finally spent the money. It's really affordable compared to most other eyebrow products."
- Kim
20 NOVEMBER 2018
"I have been using B&C's eyebrow oil for a couple years because it's the only product that helps my brows grow. I saw this new growth balm on their site and I HAD TO HAVE IT. They use castor, jojoba, almond, and vitamin E oils as well as what is in the eyebrow oil. AMAZING!"
- Jennifer
19 NOVEMBER 2018
"If you ever saw what my eyebrows looked before using this balm you might not believe it. They were awful. My brows were patchy and haven't grown right since I bleached them a while back. They are now coming in thicker and better than ever before."
- Ana
19 NOVEMBER 2018
Beard and Company's products are handmade in small batches to ensure freshness and are formulated with premium organic essential oils, coconut oil, jojoba oil, shea butters, and beeswax sourced from our trusted partners here in the USA. Our shampoos and conditioners are certified organic and are free of sulfates.
Our hair and beard growth products are formulated with natural ingredients proven to reduce inflammation, treat dry skin and dandruff, and increase growth such as castor oil, tamanu oil, coconut oil, jojoba oil, argan oil, almond oil, and tea tree oil.
Beard and Company's products are handmade to ensure the freshest quality and usually ship within 24 hours of purchase via USPS with tracking for orders in the United States and USPS Priority Mail International for orders outside the U.S.
Beard and Company is protected with the highest 256-bit encryption to keep communications between your browser and our servers private and secure. We do not store your credit card information.
No-worries guarantee and refund policy.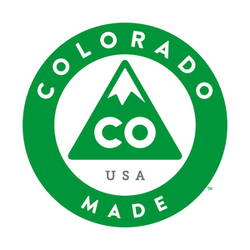 Founded in 2014, Beard and Company is a family-owned and operated company located in beautiful Centennial, Colorado.
View All
Close
20 Reviews
Great product! My eyebrows have been overplucked and bleached to death and needed to bring them back to life. I'm over the 90's style pencil thin brow look since the new look is thick bushy brows. I can see the hairs sprouting faster and thicker which is awesome!

A little goes a long way and per ml this is not expensive whatsoever. It's very affordable for how much you get. I've been using this eyegrow growth balm every day for at least a month now it seems. My brows are thicker and grow way faster using this. Highly recommend it.

Really great brow balm! Does wonders for my paper thin eyebrows. I thought I plucked them to death :( but I didn't!

Love how much thicker my eyebrows are!

I never thought I would find a natural product that helps my eyebrows grow out better but it exists! I initially found Beard and Company because of boyfriend uses their beard products (which smell ah-mazing by the way) and noticed that they had some stuff for women too. Love it!!!

5 stars

An essential part of my makeup routine

I apply this eyebrow growth balm before using my eyebrow pencil when I fill in my brows because it's perfect for separating the hairs and making the pencil last longer.

My eyebrows look so much fuller after just 1 week. If you want thicker eyebrows, buy this!

Five stars

I apply it to my eyebrows and the skin around my eyes because it's so moisturizing. My brows already look fuller!

Both of these products are awesome. They really hydrate my eyebrows and the skin around my eyes. I like to apply the eyebrow balm before doing my makeup because it makes my brows look thicker and fuller, which makes it easier to fill in with my brow pencil.

I started using this product in hopes that it would help my eyebrows grow in fuller and I can't believe the results I am already experiencing. I know it's not a miracle product but after a few days of applying this balm at night, my brows feel so much softer in texture and seem thicker too.

Nice product! It feels lovely on my eyebrows.
View All
Close