Description
Beard and Company's Arctic Beard Balm is a smoothing leave-in treatment formulated with premium organic shea butter, beeswax, jojoba oil, almond oil, and peppermint oil that deeply nourishes facial hair.
Scent Profile: Fresh with notes of peppermint
Fragrance Type: Fresh, crisp
Helps to conceal patchy areas
Perfect for smoothing over skin between shaves
Styles and thickens patchy cheeks
Deeply moisturizes facial hair and skin
Prevents dandruff and acne
Rub a pea-sized amount of beard balm into hands.
Gently massage the beard balm into beard.
Remove with water and beard shampoo.
"This balm smells amazing. It's minty without being too in your face. I love it because it makes my beard smell fresh and clean."
- Ronald
4 MAY 2018
"The best balm.I also bought the arctic beard oil and this softens my beard and gives me a super cooling effect from the peppermint. It also stops dandruff away like the oil does."
- Sanj
3 MAY 2018
"After using another brand for about a month and not seeing any results, I switched to Beard and Company. I like the amount of hold this beard balm provides and I LOVE the smell. It keeps my beard smelling great, especially if I'm eating or drinking something thats too fragrant. So far this is the best beard balm I've tried."
- Josh
21 APRIL 2017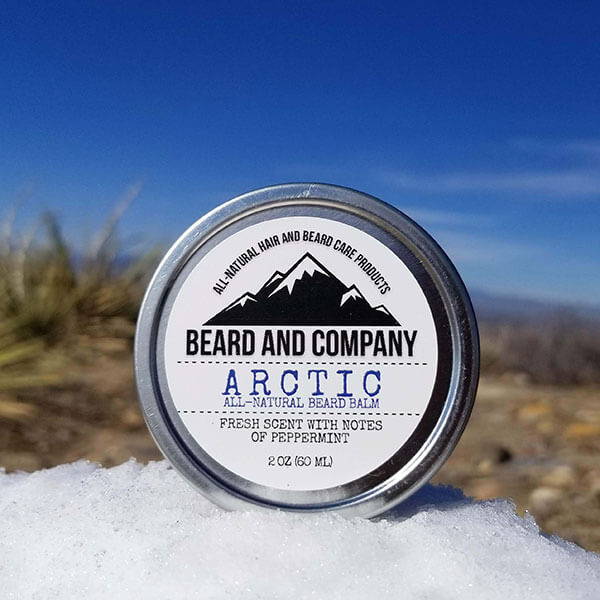 Beard and Company's products are handmade in small batches to ensure freshness and are formulated with premium organic essential oils, coconut oil, jojoba oil, shea butters, and beeswax sourced from our trusted partners here in the USA. Our shampoos and conditioners are certified organic and are free of sulfates.
Our hair and beard growth products are formulated with natural ingredients proven to reduce inflammation, treat dry skin and dandruff, and increase growth such as castor oil, tamanu oil, coconut oil, jojoba oil, argan oil, almond oil, and tea tree oil.
Beard and Company's products are handmade to ensure the freshest quality and usually ship within 24 hours of purchase via USPS with tracking for orders in the United States and USPS Priority Mail International for orders outside the U.S.
Beard and Company is protected with the highest 256-bit encryption to keep communications between your browser and our servers private and secure. We do not store your credit card information.
No-worries guarantee and refund policy.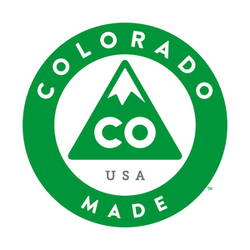 Founded in 2014, Beard and Company is a family-owned and operated company located in beautiful Centennial, Colorado.
View All
Close
22 Reviews
Easy to apply and makes my beard feel super hydrated and soft. Love the scent too!

Love the peppermint scent

All-natural peppermint and shea butter is the best scent I can think of. Beard and Company nails the balm here and the arctic scent is out of this world.

Arctic beard balm is my favorite because I love how smooth it feels on my skin and in my beard. The difference is like night and day when I use this product because my beard is normally frizzy and sticks out but the balm keeps the hairs under control.

I always get lots of compliments when I wear this beard balm because it smells amazing. Everyone loves it. I love how soft and conditioned it makes my beard plus I'm happy that it's organic and made in America.

Christmas gift for my husband

He loves it! This is his first time trying beard balm and he loves it already. Thanks for the super fast shipping in time for Christmas!

It's the best smelling beard balm I've ever smelled and it really softens my facial hair. Thanks!

I'm loving all the beard compliments I get

What a burst of fresh peppermint! Mint everything is the way to go and this is super high quality Yakima, Washington peppermint oil. Not too strong, a tad bit tingly. I can't get enough of this, I get a lot of compliments on my beard and now a lot of people compliment how I smell and it's just this balm. Incredible!

Beard and Company beard balm is the best

Recommended

Feels very nice in my beard. Scent is great too.

Five stars

Five stars

Excellent!
View All
Close