Our Favorite MCU Characters with Facial Hair
Have you ever noticed how some of the best Marvel characters have beards? Since having a beard, mustache, or facial hair of any kind automatically makes a character cooler, it's no surprise that many Avengers and other Marvel characters have them.
So let's countdown our favorite Avengers/Marvel characters with mustaches and beards...
10. Dr. Henry Pym - Ant-Man
With age comes wisdom as does proper beard knowledge. Michael Douglas really knows how to grow a goatee and it certainly shows here. Nice job, Hank! Maybe he had something special brewing up in his lab.
The classic goatee. This is what you think of when you picture beards and superheroes. Can't go wrong as it is immediately recognizable. You don't need to be a billionaire to grow one but you do need a steady hand a good, sharp razor or trimmer.
8. T'Challa - Black Panther
King of Wakanda and king of facial hair too. Sleek and stylish. You don't always need full coverage with your beard to make it pop and look great.
7. Dr. Strange - Dr. Strange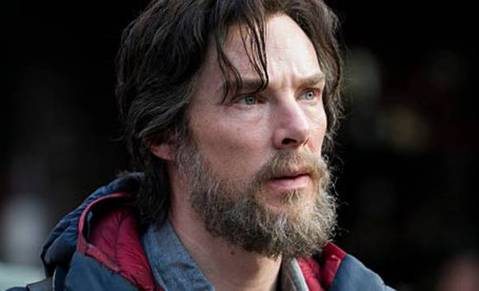 He has a couple different styles but we opted to show his full beard. Even though he looks borderline homeless, he still pulls off a great full beard. The idea is to trim it up and look healthy. He eventually shaves and trims it into a Stark-like goatee which works great for his character.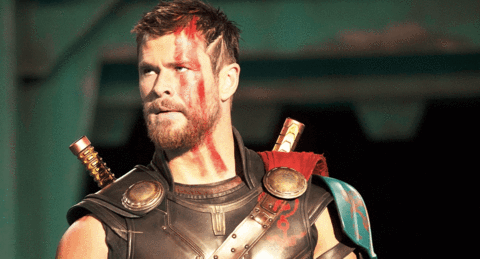 Even Thor's dad had a killer beard thanks to Anthony Hopkin's portrayal in the first movie. It takes him until his second movie to get his beard fully going but when he does, it basically turns him into a machine. You don't need to live in Asgard to grow this one but it might help.
5. Erik Killmonger - Black Panther
Wakanda is full of beards and probably by no coincidence, all the kings had beards. Even Killmonger. Be careful when rocking this one, you may overthrow the current leader.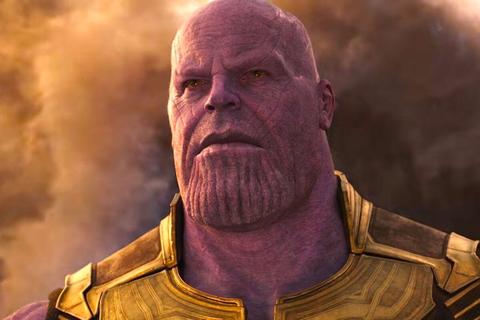 His wife Susan must have loved it. Hard to tell if this is officially hair or not but here at Beard and Company, we are too afraid to tell him otherwise. Looks like a goatee to me!
3. Ego - Guardians of the Galaxy Vol. 2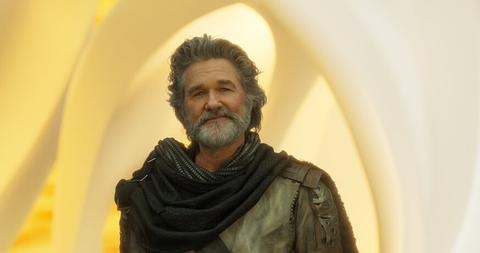 Kurt Russell has pulled off some impressive whiskers over the years and being Starlord's father is no exception. Plenty of ego between Chris Pratt and his dad here. Bet this one took a while to grow, though.
2. Rocket Raccoon - Guardians of the Galaxy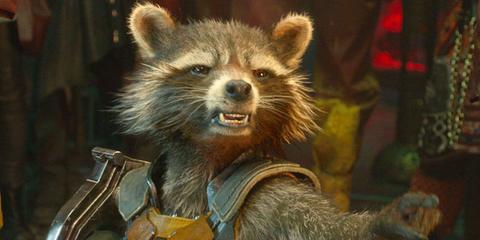 This raccoon talks. Who's to say that he can't grow a beard? Facial hair? Check. Bradley Cooper has made his way onto bearded celebrity lists for years and his Rocket character is no exception.
1. Captain America - Avengers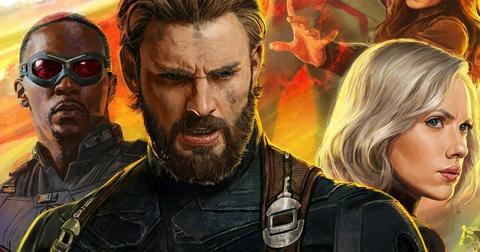 Chris Evans really shows what he can do for this character just through is facial hair. As his character progresses, so do his rugged looks. He is proof that the same person with the right type of facial can be transformed into something a little more badass than without it. A lot more badass, actually. He's not America's Captain for nothing.
Looking for more bearded characters? Read 55 Halloween Costume Ideas for Guys with Beards.
They most likely used our Beard Growth Oil for $35!
Grow your hair and beard faster with the help of Beard and Company's high-protein, high-omega hair oil formulated to encourage hair and beard growth.
Solutions:
✔ Encourages hair and beard growth naturally
✔ Adds luster and shine to dull hair
✔ Eliminates dryness
Suggested Usage:
- Dispense a few drops of the growth oil into hands.
- Massage into damp hair.
- Distribute throughout hair by gently comb through it with a wide-toothed comb. If using in your beard, we recommend using a sawcut beard comb to avoid breakage.
"I just finished a bottle of Beard and Company's beard growing oil and my beard is an inch longer and looking the best it's ever looked. I get compliments on my beard all the time now."
- Adam
5 JULY 2018
"I've tried dollar shave club, walmart, and beard oil from amazon with mixed results. You really do get what you pay for. Beard and Company's beard oil is a nice golden color which looks cool just sitting on my counter. You can tell that their carrier oils argan and jojoba are high quality. 5/5"
- Ivan
21 APRIL 2018
"My beard is just growing in, so I'm interested in any products that help beards grow. I recommend that if you have a new beard that is patchy or sparse, buy the beard growth balm too. When I use the oil and the balm together, my beard looks thicker and and stays in place."
- James
8 JANUARY 2017
Beard and Company's products are formulated with premium organic essential oils, coconut oil, shea butters, and beeswax sourced from our trusted partners here in the USA. Our shampoos and conditioners are certified organic and are free of sulfates and parabens.
Our hair and beard growth products are formulated with natural ingredients proven to reduce inflammation, treat dry skin and dandruff, and increase growth such as castor oil, tamanu oil, coconut oil, jojoba oil, argan oil, almond oil, and tea tree oil.
Our products are handmade to ensure the freshest quality and usually ship within 24 hours of purchase via USPS with tracking for orders in the United States and USPS Priority Mail International for orders outside the U.S.
Beard and Company is protected with the highest 256-bit encryption to keep communications between your browser and our servers private and secure. We do not store your credit card information.
No-worries guarantee and refund policy.
Recent Posts
Can you believe it's autumn already? Before you know it, the leaves will turn shades of yellow …

There is a time and place for everything and that is also the case with beard care products. Actu …

Growing out your beard is a very rewarding experience. There's a lot of ups and downs...highs and …