Getting your mustache to connect to your beard is a common problem, don't feel bad and don't feel alone as it affects many guys. There are a number of things you can do to learn how to grow a mustache if you don't have the ability just yet. Though it mostly comes down to genes, there are some tricks and tips to help!
The most important thing you need is time and patience. Ignore the myth that shaving increases hair growth...that is simply not true. You have to let the hair grow. Hormones can fluctuate and cause uneven hair growth. So, let it grow!
Age is an important factor as well. Even men in their younger adult years such as early 20's may still need to wait a couple years for their facial hair to fully grow out.
Health and diet is another important factor in hair growth and mustache growth. A healthy body grows healthy hair. That means plenty of water and a diet rich in lean protein, fruits and vegetables. Vitamins, minerals, protein, fatty acids. These all play a role in hair health.
If you have these taken care of then there are some products you will find very useful in your hair growth endeavors.
Ingredients we use such as MCT oil, rosemary, thyme, shea butter, jojoba oil, almond oil and others are rich in many hair growth properties that will help you connect your mustache to your beard by stimulating hair follicles, promoting blood circulation and transporting much-needed nutrients.
Eliminate the Gap Between Your Mustache with the Right Products
Areas like those around your mustache need any extra care they can get so we definitely recommend our Mustache Growth Oil first. If your facial hair is shorter and you are looking to get started faster then look here first.
We combined liquid coconut oil with Vitamins A, C, and E and other essential oils like rosemary and thyme that are great for growing hair, this oil blend is jam-packed with proteins and vitamins formulated to increase healthy mustache growth.
All-Natural Mustache Growth Oil ($25)
It's formulated to promote blood circulation and stimulate hair follicles leading to hair growth. It's common for our bodies to not have the proper amount of nutrients for optimal hair growth and simply need a boost.
Mustache Growth Balm is ideal for mustaches and areas around the mustache that have grown out a little bit and you're looking for not only an immediate boost but a long-term conditioner.
Containing the same power as our Mustache Growth Oil, this balm contains shea butter which has been used for years to help hair look thicker and fuller with the first use. It's also a great hair conditioner.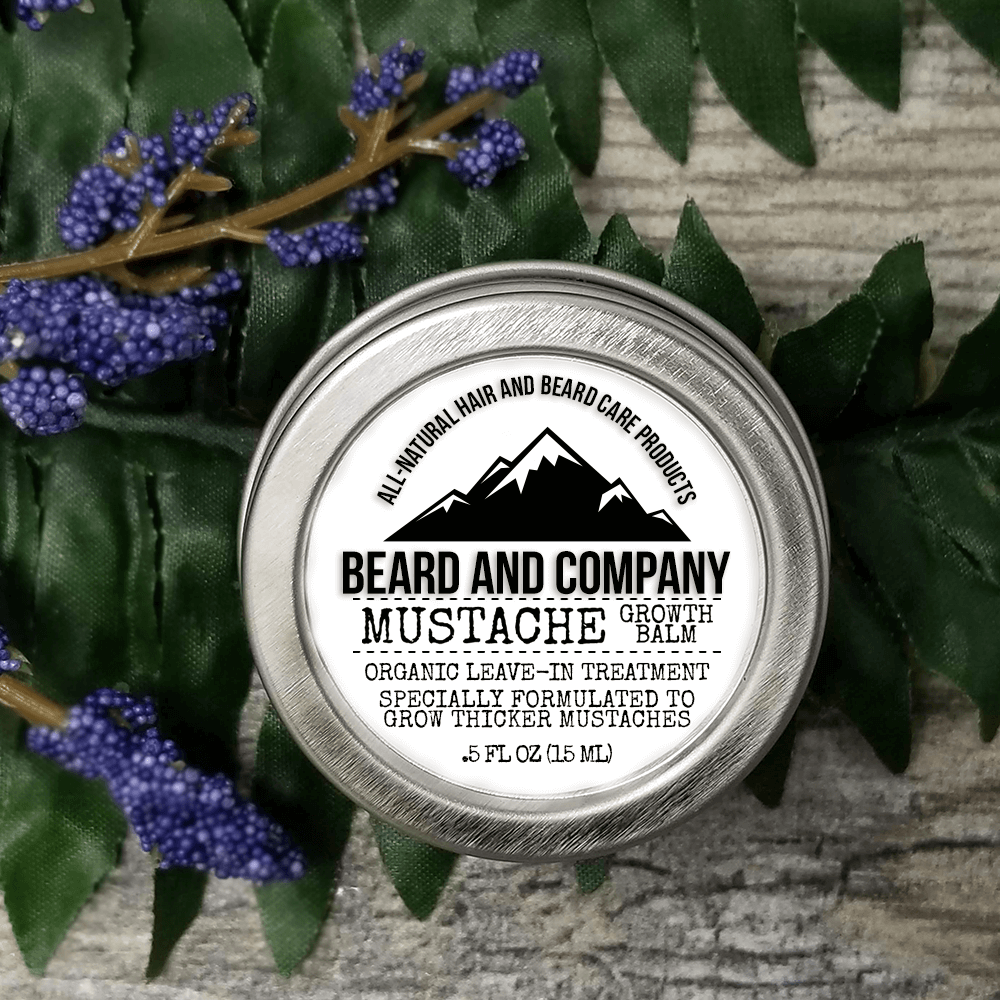 All-Natural Mustache Growth Balm ($25)
Our Mustache Growth Balm also works to help hold some styles at the same time as providing your facial hair with proper growth nutrients.
Save $10 and get both the balm and the oil when you buy Beard and Company's Mustache Growth Kit ($39.99)
Keeping your upper-lip area conditioned is vital for a successful mustache. This is why our all-natural mustache wax is a must-have beard care product in addition to the growth roll on and balm.
Keeping your facial hair moisturized and conditioned with natural shea butter and beeswax will help keep it growing in the right direction while hydrating it all day.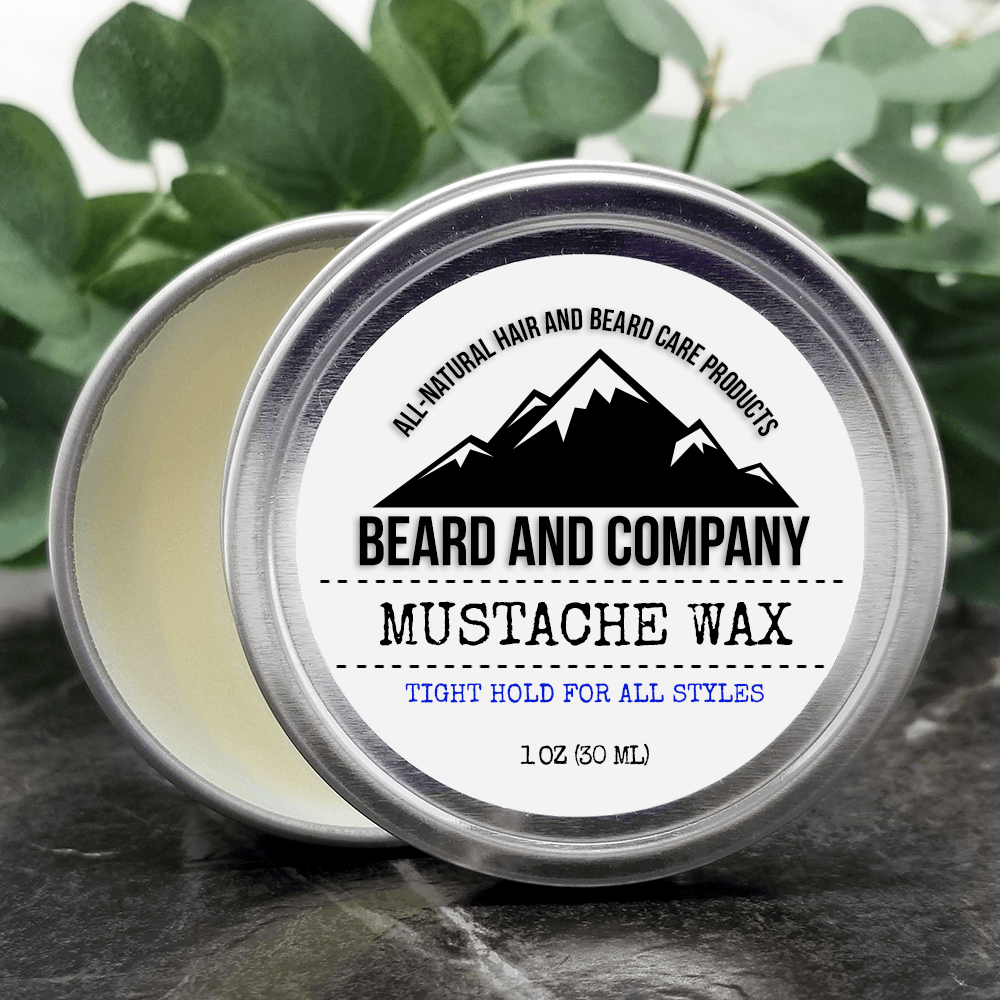 All-Natural Mustache Wax ($18)
Using mustache wax will help you be able to choose mustache styles ranging from any styles you wish.
Conclusion
Hair growth of any kind can be frustrating to deal with even with those who can grow a full beard and mustache. Time, patience and genes are very important factors but don't worry if you have trouble yourself.
Take a look at our YouTube video for tips on connecting your mustache to your beard.
Recent Posts
Can you believe it's autumn already? Before you know it, the leaves will turn shades of yellow …

There is a time and place for everything and that is also the case with beard care products. Actu …

Growing out your beard is a very rewarding experience. There's a lot of ups and downs...highs and …