Answering the Most Frequently Asked Questions About Patchiness in Beards
Every man is unique.
Similarly, all beards are unique in their own way as well.
Having said that, did you know growing a full luscious beard is an achievement and many men celebrate it as a sign of manhood?
Of course, not everyone is as blessed as Jake Gyllenhaal and Rick Ross, yes; these two are looked upon as bearded wizards!
If you are someone who feels helpless every time you look in the mirror and wonder why my beard won't grow on my cheeks, we have you covered!
First of let's get this straight, over-thinking won't solve any problems.
There's no definitive way of growing new hair that works for everyone across the board.
However you can thicken your hair and encourage growth easier than you thought by following a variety of hacks.
In this post, we will focus on how to fix your patchy beard.
We will focus on tips and tricks that are easily to implement and are in your own control, and also easy on the pocket, without you worrying about paying prices for so-so results.
However, you should keep one thing in mind that these remedies will only work if you stay consistent and take great care of your beard.
So stay tuned till the end to find out different ways to fix the patchiness and make the most of what you've got.
How can I prevent patches from growing in the first place?
Though you can't completely prevent your facial hairs from growing more in certain areas of your beard and less in others like your cheeks, with a little patience and the right grooming tools, you can minimize the look of a sparse beard.
Now, that you have understood the importance of giving time to let your beard grow, the next step shall be to take good care of it. There are some remedies that you can make use of to ensure that the follicles of your new facial hair remain healthy and strong.
Some important things to implement in this regard are:
You Need to Use Beard Oil
Applying alcohol-free beard oil is a good way to keep the beard moist and your skin healthy. It also helps in reducing the itchiness in case of a new beard. Finding the right beard oil for growth is ideal as it stimulates hair follicles and promotes blood circulation which is vital for beard growth.
Recommended product: Beard and Company's Extra Strength Beard Growth Oil. It's an all-natural treatment for patchy beard growth that helps facial hair grow fuller and thicker.
Beard Balm
Applying beard balm to your beard will help the hairs to grow in the direction you want them to grow. Just smoothing the balm onto your hairs using your fingers will keep your beard healthy and in a perfect style. Keeping your follicles conditioned with shea butter moisture and all-natural ingredients will give your beard volume and protection against harmful dryness and damage.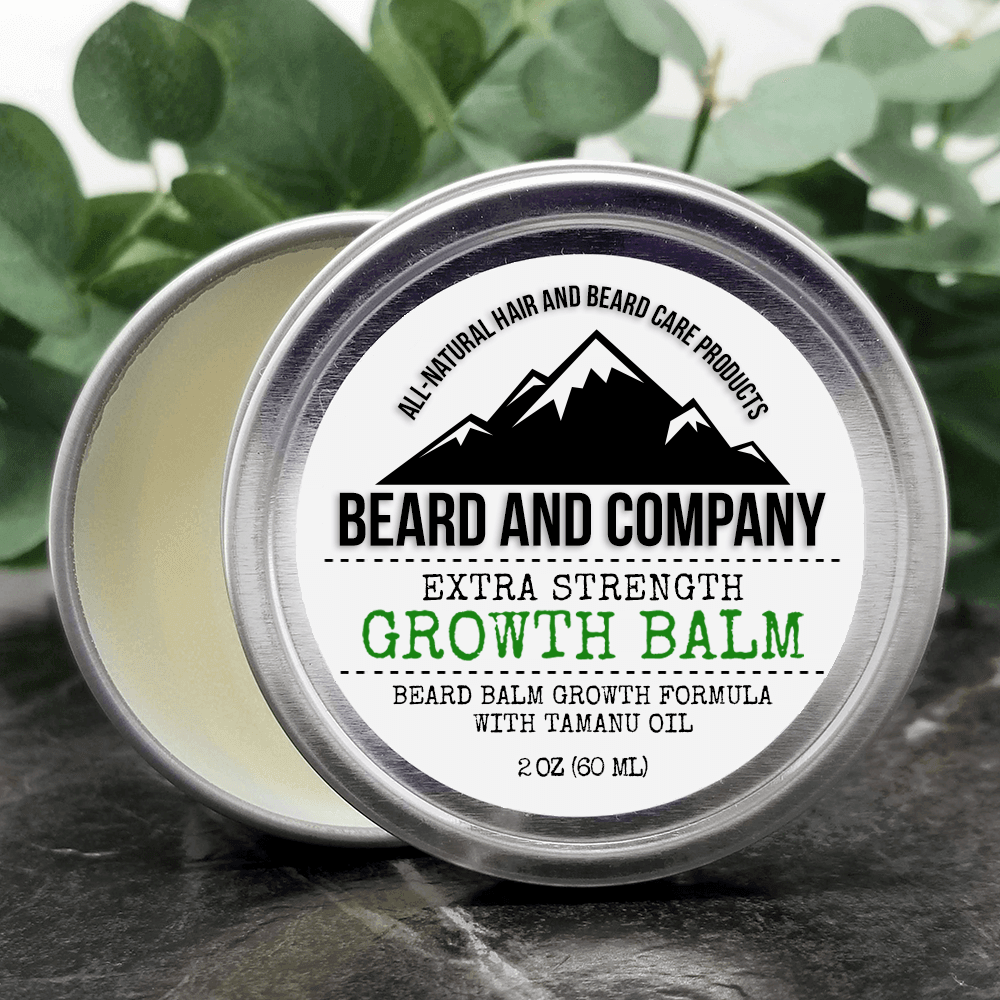 Recommended product: Beard and Company's Extra Strength Beard Growth Balm. It uses the same castor oil formula as the matching beard growth oil but with the added benefit of organic shea butter.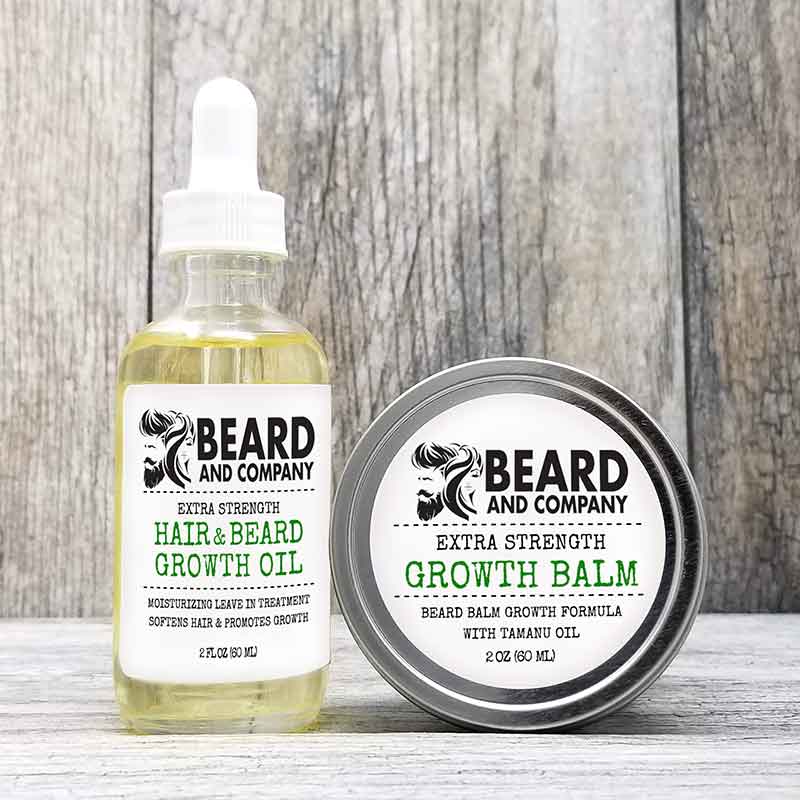 Extra Strength Beard Growth Oil and Balm Kit
Recommended product: Beard Grooming Kit with Strengthening Formula. This kit is a perfect set for men with weak, fragile facial hair strands because it is formulated with premium geranium and peppermint oils. Geranium oil is a natural styptic (a substance that stops bleeding when applied to a wound) so it is perfect for eliminating dead skin cells and regenerating new skin. (1)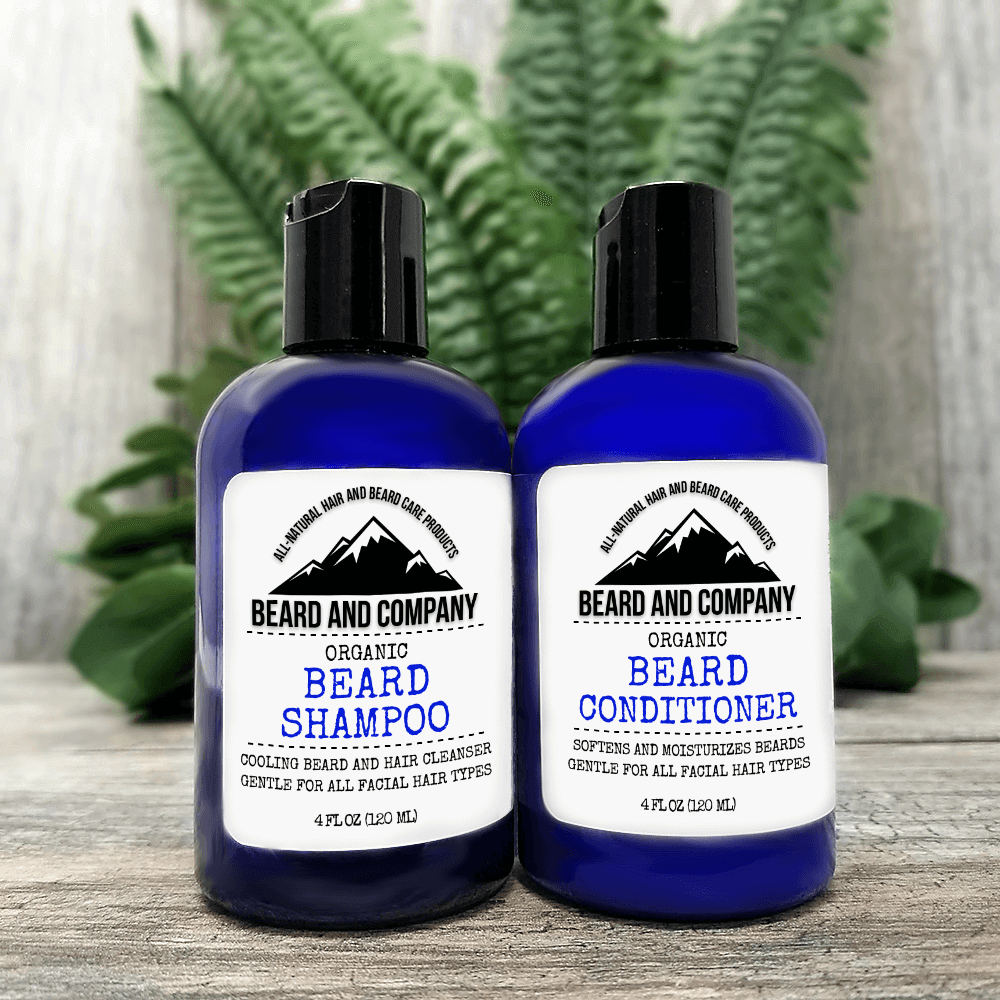 Using a gentle beard shampoo and conditioner that's formulated for facial hair a few times a week instead of harsh shampoos and soaps will go a long way in your quest to have a fuller beard. Our beard wash is made with natural ingredients so it doesn't strip your beard of the natural oils that keep your strands healthy (if your hair is literally "squeaky clean", it is not good. The "squeak" means that all of your natural oils have been stripped away).
The Extra Strength Beard Growth Kit comes with our strongest beard growth products formulated with premium organic shea butter, castor oil, tamanu oil, argan oil, jojoba oil, and others that come together to max your beard growth and grow out those patchy areas.
Check out our complete list of all-natural beard growth products that fix patchy beards for more info.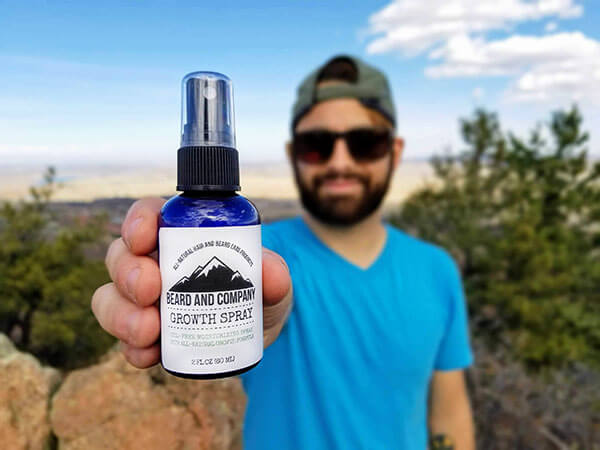 Brushing Your Beard
Last but not least, you should regularly brush or comb your beard gently.
Make sure that you use a soft bristle brush or a high-quality comb and your brush your hair downwards. It will not only help covering patches, but will also give your beard a neat and tidy look.
All these remedies can be applied to ensure maximum growth of beard in a shorter period of time.
Will trimming my beard help the patchiness go away?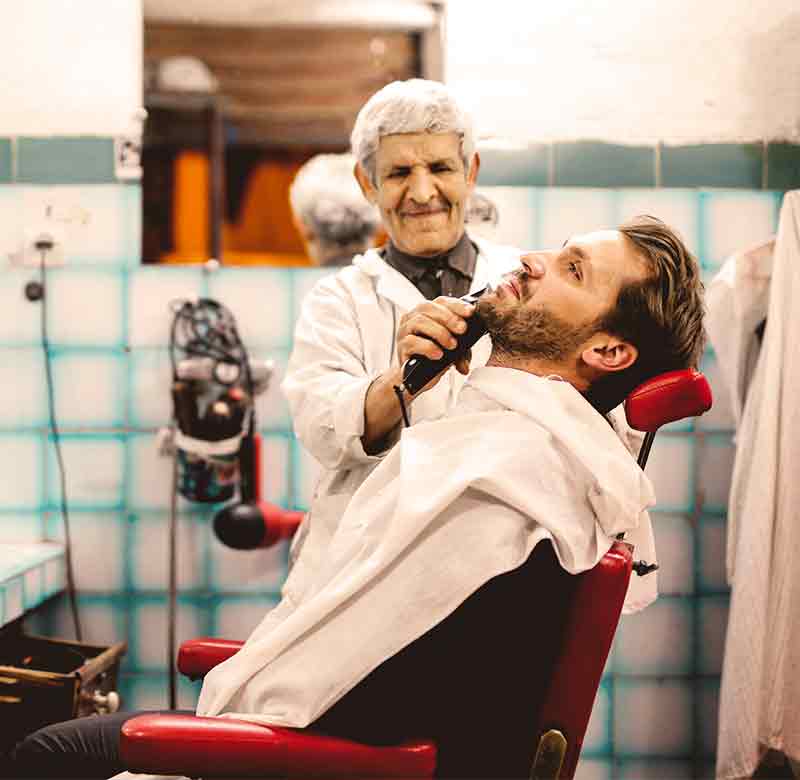 If you are keen on growing a manly beard, the first thing to suggest is let it grow naturally.
I know, resisting the urge to trim won't be easy at all.
However, it is essential that you give it proper time.
You shouldn't touch the razor or trimmer for at least a month so that you could easily spot the patchy spots and also observe the direction of your hair growth.
For instance, you might have noticed a lot of new beard growers who start growing a full beard at a young age.
Different factors are involved in it, there might be fast hormonal changes due to testosterone or maybe that person is just gaining maturity at a fast rate.
The bottom line is if it's your first time of growing a full beard, experiencing patchiness in your beard is expected and nothing to worry about.
So, just give it a proper time, you don't have to panic and rush things.
A fully grown beard almost has 7 stages of completion. Before that, it's can be a complete mess!
A growing beard can easily leave a person frustrated. So, before you get frustrated, you should keep the following things in your mind.
Don't Care about What Others Say
This is where all the frustration starts. You should careless about others opinion of you or your beard.
You should learn to embrace what you have with full confidence.
Who says just because you have a thin beard, you can't still rock it? Psh!
How long will it take for my cheeks to grow?
Patience is the key here. Beards grow at the same rate as regular hair, about ½ inch every month but some can grow beards at different rates. However, by eating a nutritious diet and using products in your beard that encourage growth, you can definitely encourage it to grow a bit faster than usual.
You might have personally experienced this, while you were struggling to get a thick beard, one of your colleagues or friends had fully grown his beard in a relatively short period of time? And you were thinking "Why can't I grow mine?"
Is it common to have patches in your beard?
Hence experiencing patchiness isn't an unusual thing, everyone experiences it at some point in their lives.
Patchiness, in fact, is a common phenomenon and every other person no matter how early he gets his beard faces it. So, be okay with it and give time to your beard. Learn what your beard needs to grow out the patchy areas.
How can I style my beard so that it looks less patchy?
Well, no matter what happens, just DON'T take a razor to shave off your beard. Just because you think that it can't grow up fully doesn't mean that it won't grow at all. It needs time and proper maintenance.
If you are still frustrated with that thin beard and you can't just wait for more, then it is recommended to apply different styles.
That is, you can trim your beard short just to hide the patchiness in your beard. Two different beard styles i.e. Light Stubble and Chin Strap can easily hide the bald portions of your beard.
Another style named Goatee is also effective in this regard. You can choose from all these styles if a patchy beard is causing issues for you and damaging your self esteem.
However, it is still recommended that you embrace what you have or just accept the fact that you are growing a full beard.
As GQ (fashion magazine for men) puts it, "if the whole package looks sharp, then a patchy beard can add an element of ruggedness."

Should I take beard growth vitamins to eliminate patchiness?
Eating healthy makes your hair grow healthy. This statement can also be applied when it comes to growing a thicker beard. You are at a greater risk of not growing a fully grown beard if your diet is poor or not well-managed.
We recommend getting your vitamins and nutrients through eating a healthy diet rather than using questionable beard growth vitamins and supplements.
Eating junk food will not help you. This is not the way you grow up your beard at all. That being said, you should keep track of what you eat and limit junk food as much as possible.
Some beard-healthy diets that you should take in this regard are as follows:
Eating Plenty of Proteins
You should take a diet rich in proteins such as beans, white meat (fish), lean meats, eggs, and poultry, etc. Using diet rich in proteins is good for your beard in many ways. Proteins will make sure that there is enough supply of amino acids to the follicles of your hair.
Use of Vitamin C and E
Vitamins C and E are beneficial for the body in a sense that they create natural oil known as Sebum. The function of sebum is to keep hair follicles moisturized for a long period of time.
So, how will you add the most important vitamins in your diet? Eating vegetables and fruits such as spinach, oranges, lemons, and, sunflower seeds will ensure a good amount of Vitamin C and E in your body.
Use of Vitamin A and Beta Carotene
The digestions of these two proteins are also very beneficial for hair growth. Vitamin A and Beta Carotene help in repairing the skin tissues and help your hair grow thicker and faster.
Eat a good amount of carrots, spinach, egg yolks, and cabbage, etc each day. Adding a diet rich with Vitamin A and Beta A Carotene will surely improve your facial hair growth. But again be realistic with your expectations, don't expect an overnight miracle, things like these take time and a lot of patience.
Adding Omega-3 Fatty Acids in Your Diet
Overall hair growth of the body is controlled and enhanced by Omega-3 fatty acids. You should add it in your diet if you want your beard to grow in a uniform manner.
Eating salmon, walnuts and other dry fruits will keep a balanced intake of fatty acids in your body.
Vitamins B6, Biotin, and B12
Adding these vitamins in your diet will prevent the hair loss caused by different forms of stress and depression. Vitamin B6 also promotes healthy growth of skin and hair. These vitamins are yet again found in fish, bread, pork, and egg yolk etc. So, create a routine of eating these foods to ensure maximum hair growth.
Drinking Water
There are many benefits to drinking a good amount of water each day. Drinking water keeps you away from dehydration. A dehydrated body means that the follicles of your hairs are not receiving enough moisture. This situation can result in quick hair loss.
That's why it is always recommended by the doctors to drink at least 1-liter water on a daily basis. You will be able to keep your facial hairs moisturized by keeping your body hydrated.
Don't starve yourself
Starving yourself is not a good idea. It can keep your body away from getting proper nourishment and will result in different deficiencies. It will also have consequences on your facial hair. Starvation can cause hormonal imbalance as well. This imbalance can cause a lot of problems in your way of growing a full beard.
Therefore, make sure that you are eating properly and taking a diet rich in proteins and different vitamins. Many issues related to a patchy beard will get solved just by eating a healthy diet.
Will Exercise Help My Beard Growth?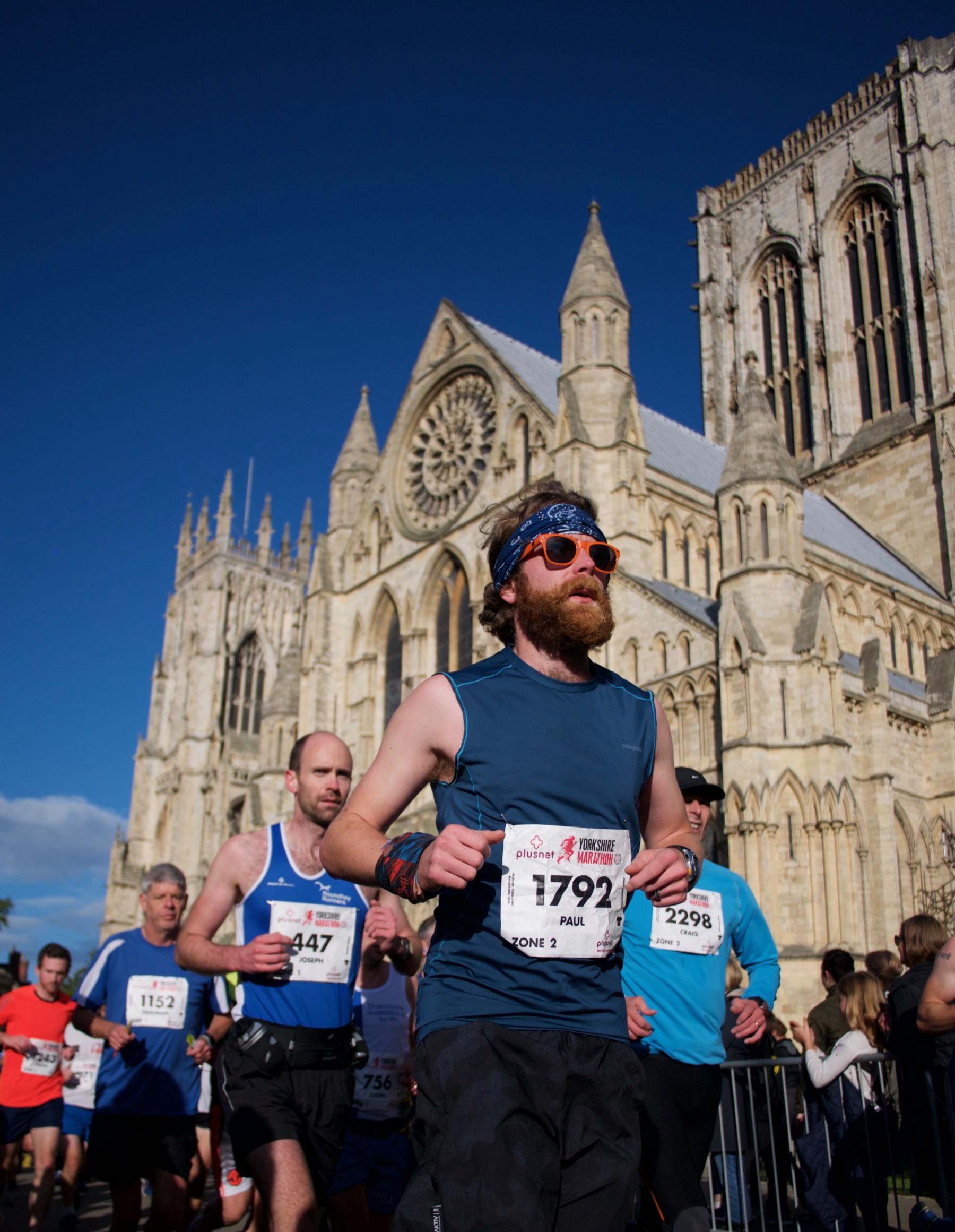 In addition, you also are triggering the hormones that have a good part in improving the health of your facial hairs.
Here are some facts which show that exercising helps to improve facial hair growth:
Following different exercise workouts promotes a higher level of testosterone in the body. Testosterone then converts into yet another hormone known as dihydrotestosterone (DHT). DHT, a sex hormone, thus takes part in promoting hair growth in our body.
It is also a fact that men with higher DHT in their body have got more facial hair. In contrast, people with low DHT levels will have low facial hair. However, the good news is that testosterone supplements are now available in the market. You can use these supplements to cover up the patchiness in your beard.
Exercising is also concerned with increasing the blood flow in your body. Your muscles, scalp, and skin are benefited the most by it. The flow of more oxygen in your body surely will enhance the hair growth on your face.
Sweating is one of the end products of immense exercising. You might be wondering how it helps to induce facial hair?
Sweating helps in unclogging the hair follicles and it also removes the toxins from our body via skin's pores. Unclogging the hair follicles eventually makes more room for new hairs to grow.
The rate of metabolism is increased with proper exercising. A high rate of metabolism also has significance in improving the overall health of your body including your patchy beard.
Think of working out as a combination of a perfect physique along with a killer beard. With more exercise comes better beard and it's a fact one just can't ignore.
Exercises for Facial Hair Growth
Many Dermatologists recommend different exercises to improve hair growth in the body. Overall all exercises are good for a healthy body, but you should emphasize more on cardio workouts. Some important exercises for a better impact on your hairs' health are running, cycling, walking, jogging, dancing, etc.
Taking Proper Rest and Sleep
Life has become so fast paced that people completely lose track of the time. Keep in mind that taking proper rest and sleep are very necessary for growing and maintaining a healthy body.
According to study research, less sleep has many negative impacts and one of them is the low testosterone levels. Testosterone is directly related to hair growth and it gets greatly disturbed with no rest or sleep.
Hence take plenty of rest if you want to grow a killer beard without any patches.
The Final Word
Following beard growing hacks and grooming regimen is a must for every man with patching issues.
Everyone wants a fully grown, manly beard, however growing one isn't a piece of cake, it requires great effort, patience and perseverance, and in case you are not able to grow one, Beard and Company's beard growth products are all-natural and are perfect if you want to stimulate healthy beard growth.
Recent Posts
Growing a beard is no funny business but once you have those luscious locks of lovely facial hair …

Can you believe it's autumn already? Before you know it, the leaves will turn shades of yellow …

There is a time and place for everything and that is also the case with beard care products. Actu …