Beard Grooming Gift Sets
Father's Day is June 17, 2018. If you're like me, you usually struggle to think of good Father's Day gift ideas.
So what do you get for the dad who has everything? If your dad has a beard, why not show him how much he's appreciated by treating him to a clean, pampered beard?
Beard and Company's all-natural beard and hair care products are made in the Rocky Mountains in Colorado and are formulated to grow, repair, and strengthen beards.
Gifts for Men with Short Beards
Guys with short, newly grown beards usually face these common issues in the early stages of their facial hair growth: patchy beard growth (especially in the cheeks) and painful, itchy skin under their beards. The perfect products for this type of bearded dad would be our Beard and Mustache Grooming Kit. It contains everything he needs to get that beard going. Recent polls show that many men with short beards don't like the typical beard itch associated with dry skin and facial hair. These products will help condition his face and beard so the itch never comes and helps boost his natural growth power by providing natural ingredients packed with nutrients. He will thank you!
Gifts for Men with Medium Beards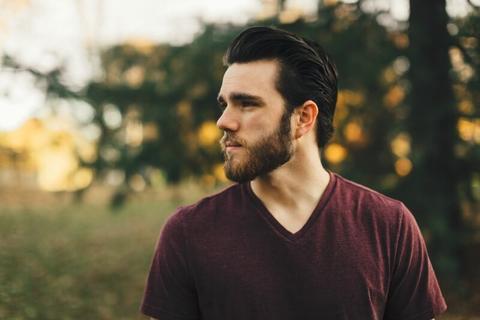 Medium beards are usually thicker than shorter beards and require a bit more care and maintenance.Common issues experienced by men with medium beards are beard split ends, facial hair that feels too coarse, and beard dandruff. Our natural scented beard balms andshampoo & conditioner is a perfect pairing for this gentleman. Our balms will condition his beard with shea moisture like no other and he won't strip natural oils in the shower with our shampoo and conditioner. Sweet stuff!
Recent Posts
Can you believe it's autumn already? Before you know it, the leaves will turn shades of yellow …

There is a time and place for everything and that is also the case with beard care products. Actu …

Growing out your beard is a very rewarding experience. There's a lot of ups and downs...highs and …