If you have a television, you have undoubtedly seen Rutledge Wood in action.
Hosting Top Gear USA, covering NASCAR and even co-hosting his own food show on The Cooking Channel, this dude is everywhere and for good reason.
He was nice enough to answer 5 questions for us recently.
Take a look!
TV Appearances
David: You're everywhere! From NASCAR to Guy's Grocery Games. You are even a co-host on your own show on The Cooking Channel. The name of the show Southern and Hungry seems to also be a description for you as well. Has food been an important part of your life for you to be working on these gastro-themed TV shows like this?
Rutledge: It's funny, my dad has always been into cooking and now my parents have a BBQ restaurant in our town called Katie Lou's Cafe. It's a great spot in Senoia, GA and it's worth the trip to our cute little town for some amazing food.
Traveling the way I have for almost 15 years, food is just a part of everything I do. I love finding cool new spots when I'm on the road for NBC Sports, or when I was traveling for Top Gear. I think I can tell you if a restaurant is going to be good or not from a look at their menu. It's a gift and a curse! But I love food and I think it connects us all in different ways. And since Damaris and I are both from the South, Southern and Hungry is a perfect way to describe us as friends.
Cars...of course!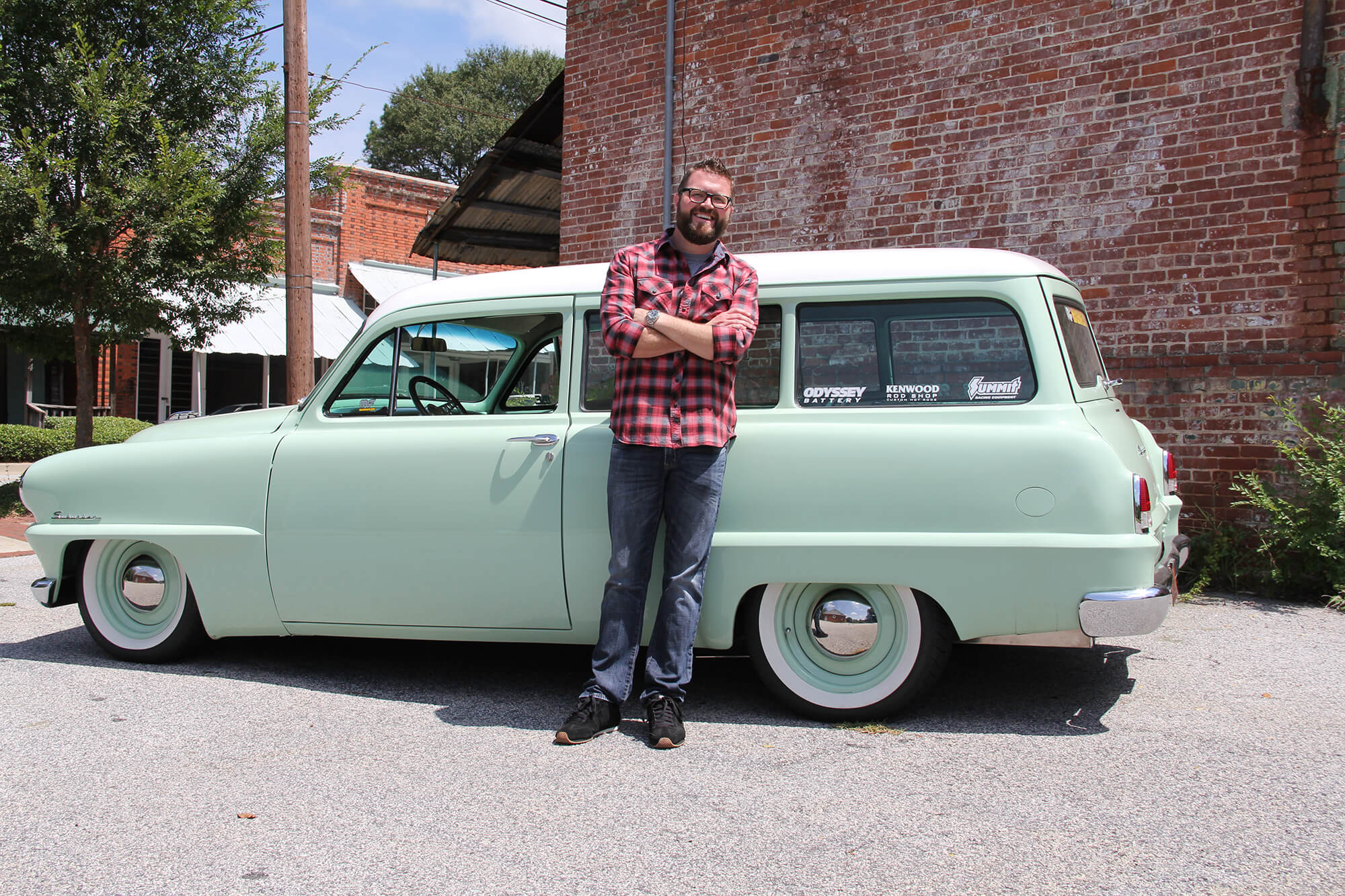 Cars. You're a big car guy who has owned over 60 cars actually. There has got to be one you regret letting go over the years. Have you ever made an attempt to recover a car that you wanted back or gone through great lengths to buy a car?
I have owned I think at this point, probably 140 or 150 cars at this point. There are lots that I've loved, but I think that's part of it. I enjoy getting them, having some fun, working on them, and then letting them live on in a great way. I would love to find my very first car though...a 1981 VW Rabbit pickup.
Beard Talk
When you think of Rutledge Wood, you and your beard are like peanut butter and jelly. You have a great beard. How long have you had your beard? Have you ever been asked to shave for work?
I grew my beard in 2000 when I took a semester off of college when I had to have back surgery. I went home and laid on my parent's floor for 3 months while I waited for surgery. Because I was so sore, I couldn't stand up to shave without it really hurting, so I decided to let me facial hair grow. After I had my surgery, I went back to UGA (University of Georgia) to do my physical therapy and I had a beard. I couldn't believe how many girls said "Where have you been?" And I thought "you didn't talk to me before!" And I felt like the beard played a big role in that. And I've had it ever since.
Getting into television work
I read that you got into TV by asking an ad on Craigslist. It's funny how things work out, it seems like any opportunity is out there if you look hard enough. Do you have any advice on starting our for anyone who is trying to get ahead or starting a career in TV?
I always believed that I could be on tv because I thought it was a good way that I could make lots of people smile at once. I didn't know if it would work though. I think for me, I knew I had to give it my best shot which meant go all in on making it happen, the way I wanted to.
If someone wants to be on TV, I think it's great. There's a million different ways to get there. And as long as you have fun doing it, it's going to be great. Most importantly, be yourself. Know your "why."
Future projects
The exciting thing about your work is you are always doing something new and you seem to reach a wide audience. Do you have anything upcoming that you want to share? Are there any messages you want to share? You're a very positive guy and we would love to help share your positivity with our readers.
Thanks! I've got something really cool in the works that I'm a part of, but I can't share just yet. I think we're in a really weird place in the world right now, where it's easier to be negative than positive. But I think that's a mistake. Love is at the core of everything. We gotta dig deep, every single day, and look for the good in the world.
It's out there. And we can make a difference. So let's all be the change we see in the world.
Let's make a difference.
CheckRutledge Wood out on his new season ofSouthern and Hungry with Damaris Phillips on Cooking Channel TV starting July 30th at 9pm EST.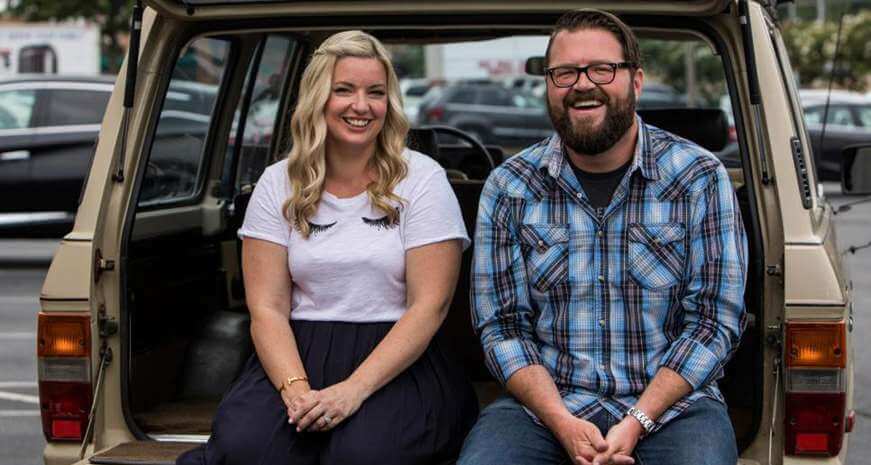 Recent Posts
Can you believe it's autumn already? Before you know it, the leaves will turn shades of yellow …

There is a time and place for everything and that is also the case with beard care products. Actu …

Growing out your beard is a very rewarding experience. There's a lot of ups and downs...highs and …