Description
Beard and Company's Alpine Scented Beard Oil is an all-natural blend of the best essential oils that keep beards soft, silky, and naturally moisturized without adding weight or a greasy feeling. This premium organic oil is sulfate-free, paraben-free, and is perfect for all hair types and textures.
Featured Ingredients: almond oil, avocado oil, tea tree oil, eucalyptus, peppermint
Scent Profile: Botanical with notes of eucalyptus
Fragrance Type: Herbaceous/floral
Keeps hair smooth and tames flyaways
Lightweight oil blend doesn't weigh hair down
Soothes painful skin under beard
Sulfate-free and paraben-free
Deeply moisturizes facial hair and skin
Prevents dandruff and acne
Prevents inflammation and beard itch
Dispense a few drops of beard oil into hands.
Massage into dry or damp beard.
Comb through beard with a beard comb to distribute oil evenly.
"I use this oil in my beard and mustache after a shower to condition it and give it a nice shine. It's great! The scent is amazing too."
- Nick
9 MAY 2018
"Beard and Company's alpine beard oil and beard balm is working wonders for my thick, curly beard. It's never looked so good."
- Geoff
6 MAY 2018
"This was my first time using beard care products of any kind. It arrived pleasantly fast and was well packed. The scent is really nice and it's easy to apply."
- Scott
8 APRIL 2018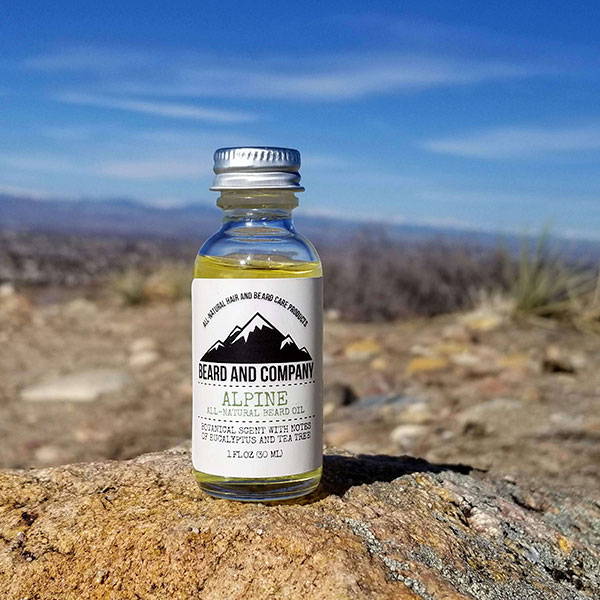 Beard and Company's products are handmade in small batches to ensure freshness and are formulated with premium organic essential oils, coconut oil, jojoba oil, shea butters, and beeswax sourced from our trusted partners here in the USA. Our shampoos and conditioners are certified organic and are free of sulfates.
Our hair and beard growth products are formulated with natural ingredients proven to reduce inflammation, treat dry skin and dandruff, and increase growth such as castor oil, tamanu oil, coconut oil, jojoba oil, argan oil, almond oil, and tea tree oil.
Beard and Company's products are handmade to ensure the freshest quality and usually ship within 24 hours of purchase via USPS with tracking for orders in the United States and USPS Priority Mail International for orders outside the U.S.
Beard and Company is protected with the highest 256-bit encryption to keep communications between your browser and our servers private and secure. We do not store your credit card information.
No-worries guarantee and refund policy.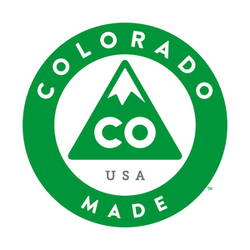 Founded in 2014, Beard and Company is a family-owned and operated company located in beautiful Centennial, Colorado.
View All
Close
33 Reviews
I love how this smells. Very fresh and slightly minty.

The other scents are great but the tea tree scent is the best by far. Goes on light and lasts a long time.

Use this with the alpine balm

Reminds me of mountain air. The alpine scent is very refreshing and adds amazing shine to my beard.

Smooths out my rough beard and adds a great shine. Peppermint oil is helping my beard dandruff a lot with the first application.

I love how minty the scent is. Really good peppermint too. Only use a few drops at a time at least for my skin but it works well!

I've purchased every scent of their beard oil and they are all awesome. My favorite is the arctic because of how tingly is feels. Plus it works really good with dry skin.

Very happy with it. Came recommended from a bearded coworker and swears by it.

Jojoba and almond oils are amazing for skin and beard care. Couldn't ask for anything more.

Great oil with tea tree. I love the eucalyptus scent.

Made my beard much softer.

Works great. No more flakes in my beard!

I love it.
View All
Close