Getting your mustache to connect to your beard is a common problem, don't feel bad and don't feel alone. There are a number of things you can do to learn how to grow a mustache if you don't have the ability just yet.
The most important thing you need is patience, though. More often than not all one needs to fully grow that 'stache into many mustache styles such as the ever-popular handlebar mustache is time.
You may have the ability already and not even know it! It really might just take a little extra time than normal. It's important to not trim or shave while you are growing your mustache area.
Areas like these need any extra care they can get so we definitely recommend our Mustache Growth Oil.
Our all-natural mustache growth oil roll-on is a blend of vitamins and nutrients that stimulates and promotes mustache growth naturally.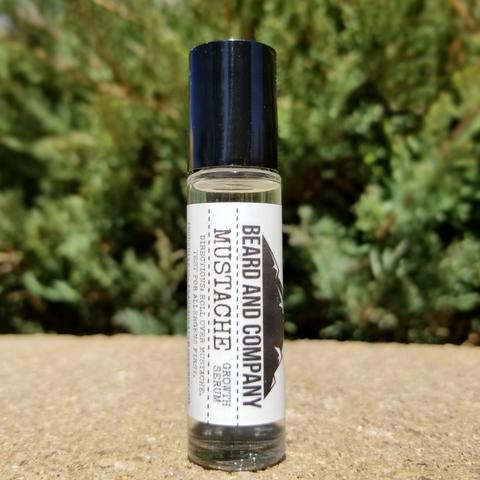 It's formulated to promote blood circulation and stimulate hair follicles leading to hair growth.
Keeping your upper-lip area conditioned is vital for a successful mustache. This is why our all-natural mustache wax is a must-have beard care product in addition to the growth roll on.
Keeping your hair moisturized and conditioned with natural shea butter and beeswax will help keep it growing in the right direction while hydrating it all day.
Using mustache wax will help you be able to choose mustache styles ranging from any styles you wish.
Tips on How to Eliminate the Gap
It's a common problem that many men experience when growing a new beard. In this video, we explore a few simple tips to help you grow your mustache into your beard.